"I want my bride to feel she is the most beautiful woman in the world. "
BRIDALGAL, founded by makeup artist Lilly Rivera 25 years ago, is one of the most appreciated makeup artists in the world. But who is the woman behind the makeup brush and how does it feel to be the beautiful bride treated like a princess under her experienced hands?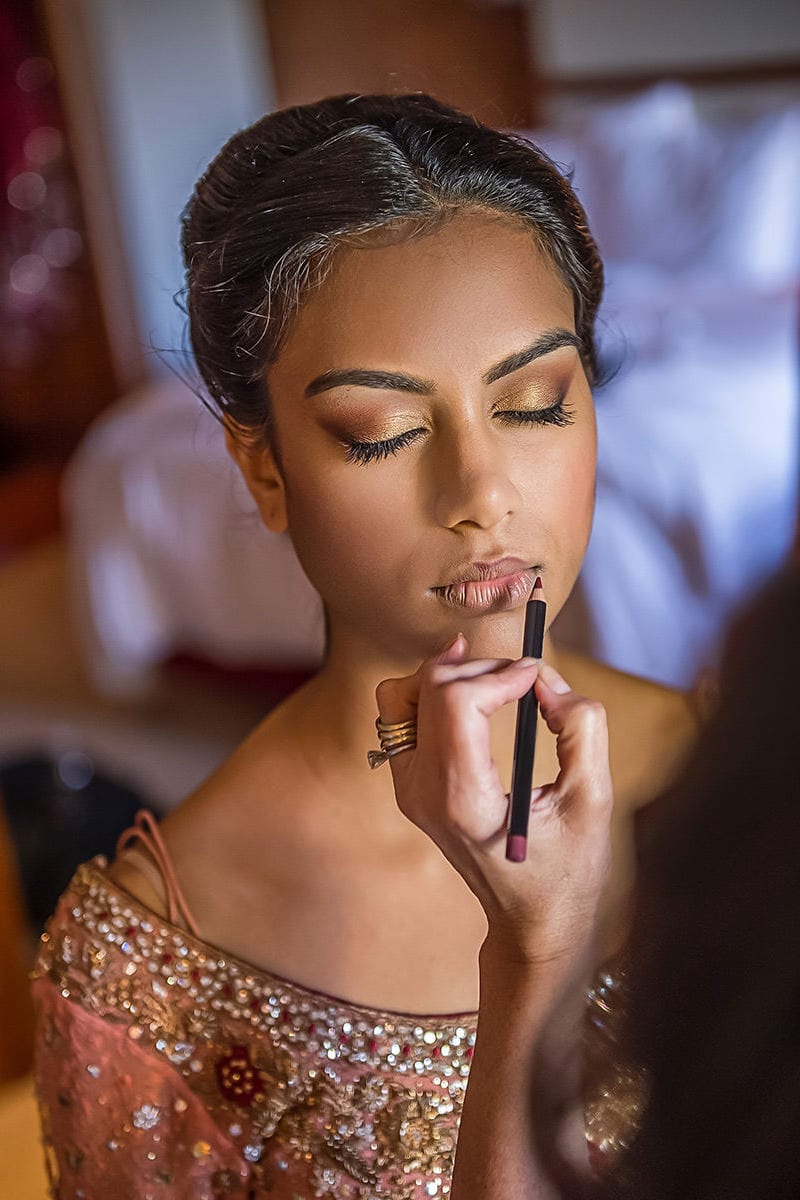 Imagine the beginning of your wedding day … the preparation. As you are sipping your morning latte with your bridesmaids in your beautiful hotel suite, in strides Lilly Rivera and her team, sporting with her signature huge smile and infectious enthusiasm, radiating the room and setting the joyous tone for the day. There is no doubt, you will look stunning when you leave Lilly's master hands, however, you will FEEL treasured and gorgeous and be educated about the process along the way.  
In addition to Lilly's significant years of experience, she is known as the groundbreaker makeup artist for multicultural weddings – a genre Lilly created. If one were to ask Lilly if she sees herself as a visionary thinker and artist, her humble nature would laughingly brush it aside.  "I believe women of all cultures are beautiful and it's my job to make them feel beautiful," remarks Lilly.
Because of Lilly's imaginative CAN DO thinking, she is continually pushing boundaries and raising the bar in the beauty industry by opening new categories, which is creating international attention.
Lilly once again unlocked another art form in the beauty industry by collaborating with many leading couture designers creating stunning photo shoots.
It's Lilly's vision to merge beauty and couture fashion in order to bring fashion runway looks to her clients.
"From walking down the runway to walking down the aisle", Lilly knows that each bride wants to look as if she stepped right off the pages of a magazine. "Let's give her visuals that will inspire her," declares Lilly.
Lilly's perspective on make-up is a culmination of many years of study and practical experience in coordinating and designing dynamic looks for commercial print, photography, video and film.
Contact